Being a mother of twins I often find I want products that are helpful for me and any product that can free my hands is fabulous. When out in the shopping centre I often like to use the trolleys. Being energetic 2 year olds they love to jump about in the shopping trolley! The Travel Chair can keep baby in a safe position avoiding injuries. The Snazzy Baby Travel Chair is a handy chair that is light and packs easily into its own carry bag weighing only 180grams so is easy to transport without being bulky and heavy.
The unique grip makes the Travel Chair non slip and lets the base grip firmly onto surfaces. Which helped me feel confident as I often think my 2 year olds will fall of the chair as often now my kids do not want to sit on a high chair rather they wish to sit on the actual chairs. So while dining out and also while visiting family for dinner I have found this Travel Chair to be most useful and would recommend to mothers who like to dine out and are about and about with their bub. The Travel Chair is very easy to use; one quick snap around the back of a chair, then four easy buckles around the baby. No fiddling around at all. I usually get hubby to help with all gadgets but the Travel chair was a piece of cake!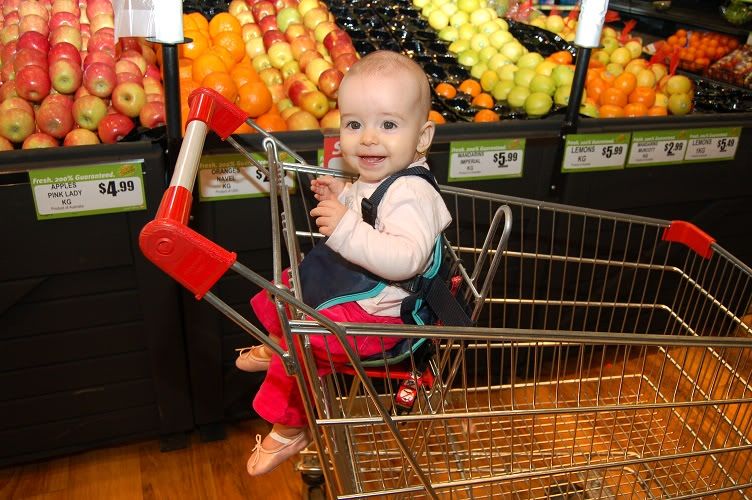 The great advantage it can be used for kids up to 17kilos. Then of course once they are trained to sit on a chair properly the Travel Chair can be passed on to friends and family. I also loved the cleaning process! Simple wipe with a cloth and the Travel Chair is clean again.
The Travel Chair  won its 7th award in the Top Choice Award 2011 for travel accessories with Creative Child Magazine in the USA and in 2013  Top Choice Award for Best Portable High Chair.  I highly suggest this to parents as a worthwhile investment. Retailing at $45.95 the Travel Chair really is excellent value.
This review was written by Kim Tan a mother of twin boy and girl aged 2. She loves trialing new baby products and having a chance to try new restaurants as she has a love for food! Thanks to www.mumsdelivery.com.au