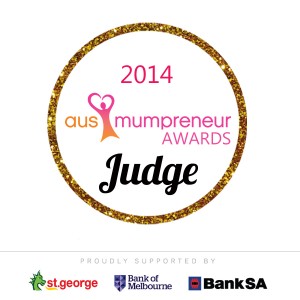 The AusMumpreneur Awards recognise the best and brightest in the Mumpreneur industry, acknowledging success in business, product development & innovation and amazing service in both online and bricks and mortar businesses at a glamorous awards event this year held in Melbourne in October 2014. In 2014 there are a number of exciting award categories: Judged Categories: AusMumpreneur of the Year – In business 5+ years Rising Star AusMumpreneur – In business 2 – 5 years Emerging AusMumpreneur – In business less than 2 years
People's Choice Categories.
Just by voting you could win a 3 day Melbourne Sailing Adventures cruise in 2015 for 2 adults and 2 children valued at $2800.
Blog Award – Most popular blog Retail Award – Most popular online or bricks and mortar retail business Service Award – Most popular service based business Customer Service Award – Excellence in customer service Eco-friendly Award – Most popular environmentally friendly business Handmade Award – Most popular business producing handmade products Making a Difference Award – most popular business or non-profit entity doing good things for others Direct Selling Award – Most popular party plan or direct selling business Product Innovation Award – Most popular business that has invented their own unique product/s I was deeply honoured to be invited to be a Judge for the AusMumpreneur Awards 2014. Two years ago a kind person or persons nominated me to be in the AusMumpreneur of the Year. To become a Finalist and almost win was a real highlight of my career and I urge all women in business to join the AusMumpreneur network, or if you're a Mum at home with littlies and loads of innovative ideas coming into your mind, why not join and learn how to become an AusMumpreneur – such valuable information, advice and webinars etc. Go to http://www.ausmumpreneur.com/ to register to vote for the People's Choice Awards and your chance to win the amazing Sailing Adventure's cruise for you and your family.