An amazing advance in manufacturing technology has given Snazzy Baby Knee Pads a 64% increase in traction ability of the non-slip surface for babies crawling on all floor surfaces. It does not matter what kind of floor surface your baby is crawling on such as hardwood, tiles, carpet, slate, concrete or marble, the knee pads will provide the most technologically advanced non-slip protection while still allowing enough glide for your baby to be able to crawl without resistance.
Amazing Price Reduction too – now your baby can crawl comfortably and properly for only $24.95!
New parents already know that once baby gets moving from the cot to the floor, there's going to be a lot of exploring and plenty of ups followed by plenty of downs. And like Jack and Jill, baby will come tumbling down on knees and elbows tender from weeks of crawling on abrasive or hard surfaces.
Snazzy Baby Knee Pads are ergonomically designed to allow for flexibility and movement without impacting circulation while your baby is crawling. Snazzy Baby is proud of the fact that their knee pads can be used for children with hemophilia, cerebral palsy, spina bifida, autistic spectrum disorders and muscular dystrophy.
To prevent cuts, redness, bruises and difficulty crawling, Snazzy Baby Knee Pads have won endorsements from the medical community.
Two medical professionals, a Clinical Psychologist and a Paediatrician , independently evaluated the knee pads for the Toy Man Product Guide. The Guide's synopsis reads, " Snazzy Baby Knee Pads are made to the very highest safety standards. Having the comfort of knowing that the product is endorsed by medical professionals, parents can be confident of their child being safe in using the knee pads while crawling. "
International Recognition For Baby Knee Pads
Snazzy Baby Knee Pads have been evaluated and certified by The Toy Man® News & Views. You can read all about it on The Toy Man's Product Guide.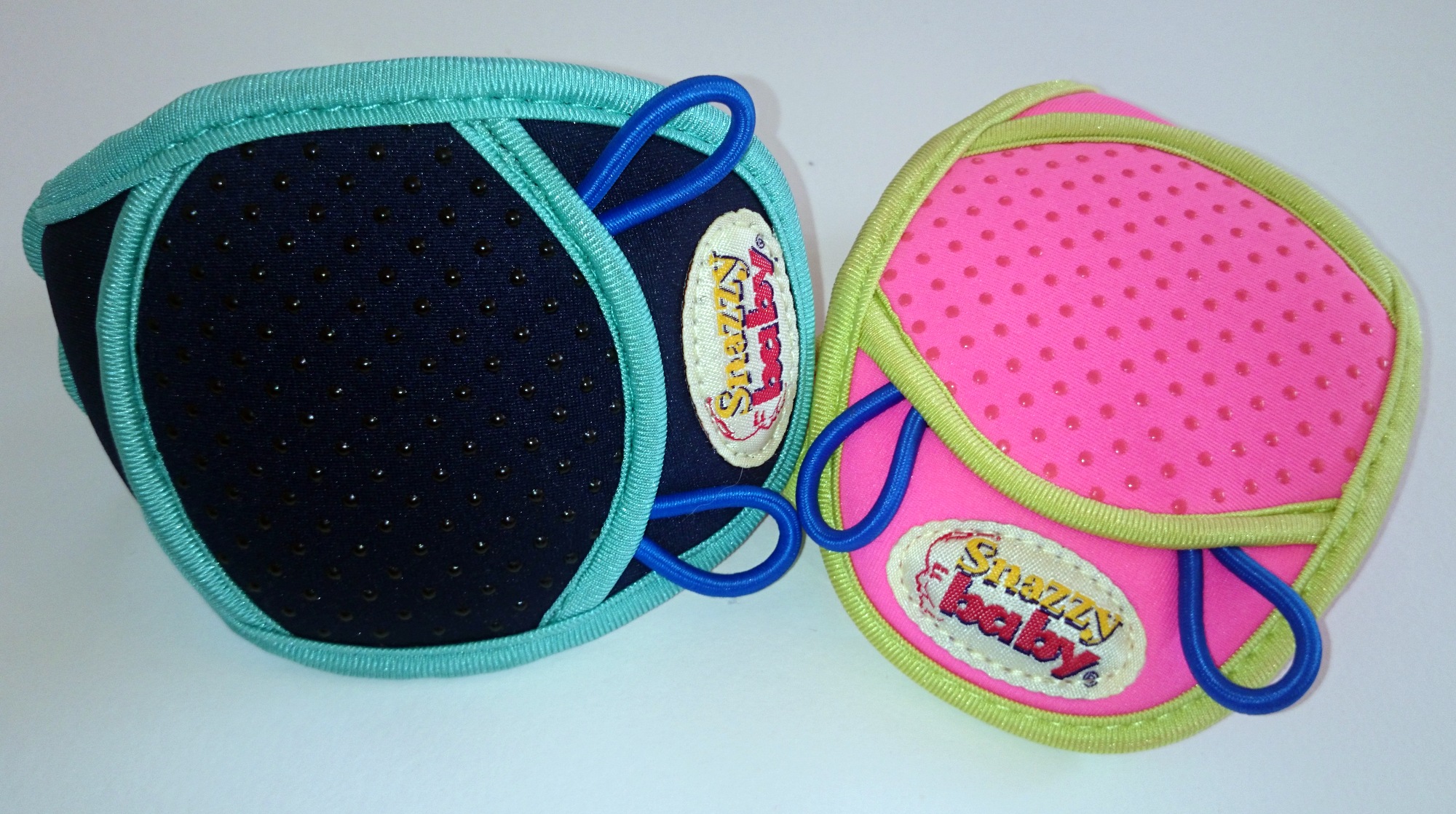 About the Snazzy Baby Knee Pads
"An infant doesn't differentiate or classify a determination of risk or safety, they just perform an action intended. This being such, when infants are crawling on all four appendages, injury to an infant such as scrapes, cuts, and bruises are visibly perceived.
There is a hidden or more 'unrecognised' concern for parents and any other person responsible for the care of an infant or toddler. From the physical aspect, an infants body is developing at an exponential rate. This includes soft tissue, joints, and other components within each appendage which if not guided properly in their development, can result in serious detrimental impact upon the child not even showing full evidence until late teen or adult stage of life.
One of my strongest debates is an infant not spending enough time on the floor.  Use of a walker strongly discourages the desire to learn essential crawling behaviour. The crawling experience is essential, especially with special needs children. The Snazzy Baby Knee Pads serve well in this experience to ensure development of sensory and motor systems of the body and general motor skill development. "
Reviewed by The Toy Man Product Guide's Behavioural Analyst/ Clinical Psychologist PhD
" In my own personal evaluation of the knee pads, the first thing which drew my undivided attention was the versatility. To be more specific, the ability to use the knee pads for more than a few months with the knee pads still fitting effectively and safely. The knee pads can be adopted for use with special needs infants as well. We tested the knee pads with several of the Autistic children being seen here in our medical facility with outstanding results. It is our opinion based upon our working with the knee pads that whether an infant is crawling, beginning walking, or in special needs, the knee pads are suitable for use. "
Reviewed by The Toy Man Product Guide's Paediatrician, MD – General/ SN Practice
Winner of 7 international awards Snazzy Baby Knee Pads are ideal for children aged 4 months to 4 years old. Made with medical quality Neoprene with comfortable Velcro stretchy straps, the knee pads have been developed to give safe and effective grip on all surfaces including timber floors, tiles, carpet and even concrete for babies to crawl easily, allowing sufficient glide to assist them to crawl properly – and they also prevent needless pain!
Reward Your Toddler Now With Snazzy Baby Knee Pads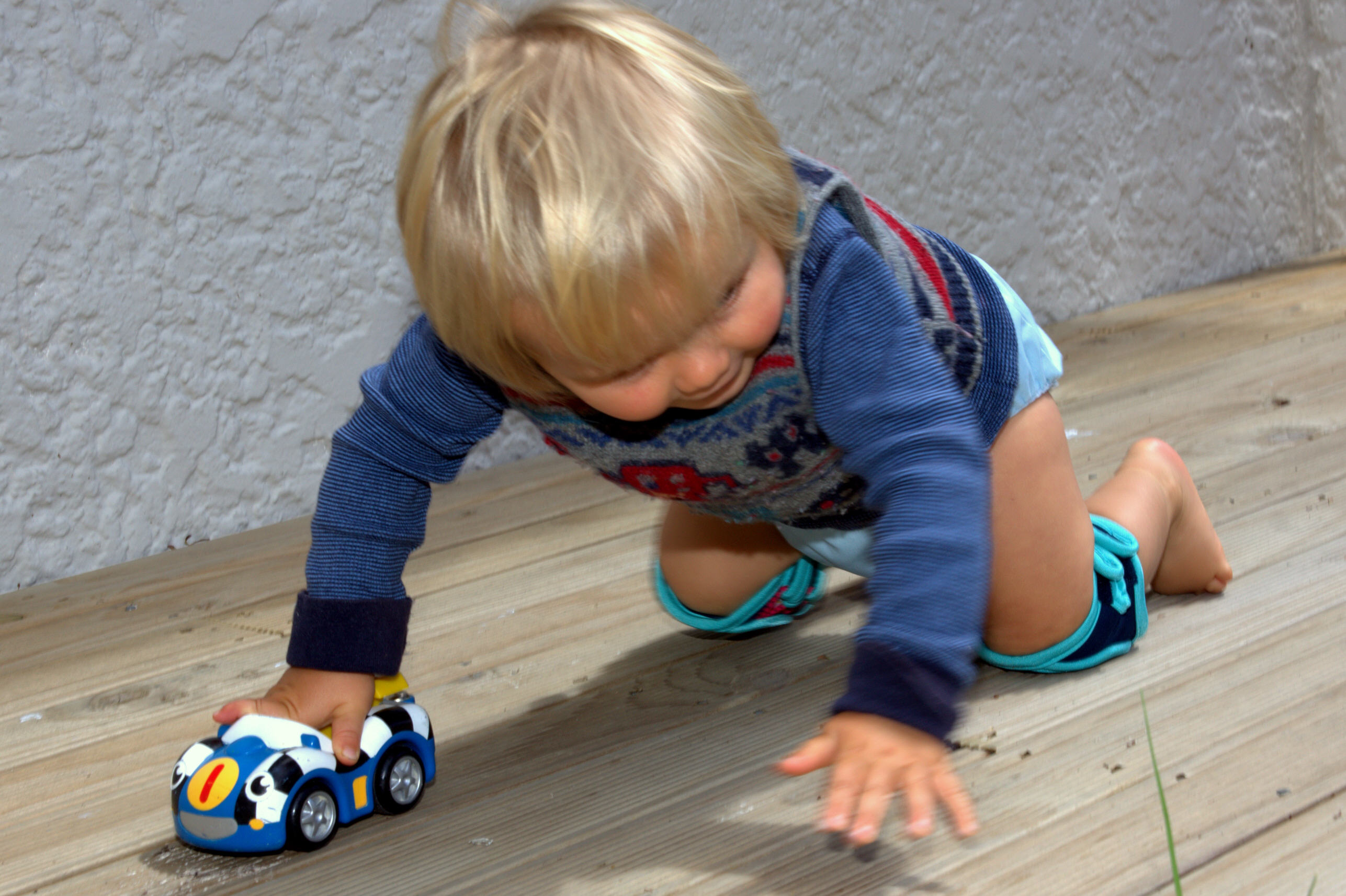 Help your toddler crawl easily and prevent needless pain with the ergonomically designed Snazzy Baby Knee Pads.
Click the image above to order your new baby knee pads now.